We are glad to announce the "JOCR Reviewer's Award 2012"
This is the first time we are giving these awards acknowledging the critical contribution of our reviewers. There were 10 nominations this year and we have selected on basis of quality of the reviews, timely response to the reviews and being available for reviews when invited. After careful review of all our reviewers we are pleased to announce three of our best reviewers selected for the JOCR Reviewers Award for 2012. A photograph and a short description is published below. This award will be given every year and annoucement will be made in the last issue of the year. A soft copy of "JOCR Reviewer's Award 2012" Certificate will be mailed to you shortly along with the soft copy of the article. To join JOCR Reviewers list please visit the website and register as a reviewer for JOCR.
---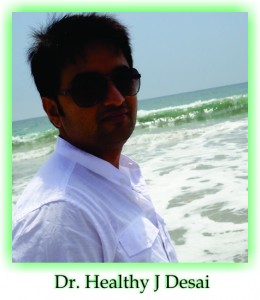 Dr. Healthy Desai is a native of Mumbai and currently practicing in California, USA. He earned M.B.B.S and M.S. in Orthopedics qualifications from Grant Medical College & Sir JJ Group of Hospitals (Mumbai).
He obtained further training in Hand Surgery & Sports Medicine from NYU Hospital of Joint Diseases (USA), University Of Texas Southwestern Medical Center(USA), Long Beach Memorial Medical Center(USA), Royal Melbourne Hospital(Australia), Epworth Hospital(Australia), Monash Medical Center (Australia)and The Northern Hospital (Australia).
In his spare time, he loves to travel and plays cricket for SoCal League. He's a dare devil and has bungee jumped off 111 meters high bridge at Victoria Falls, sky dived in Australia and rafted in the white water rapids of Zambezi River.
---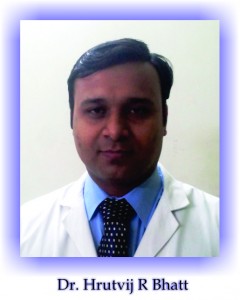 Dr Hrutvij Bhatt is currently working as Fellow in Spine Surgery at Sancheti Institute and Orthopaedic Rehabilitation, Pune. He has done his MBBS from CU SHAH Medical College, Surendranagar, Gujarat (2006) and Diplomate of National Board of Examinations (DNB) in Orthopaedics from Ispat General Hospital Rourkela in December 2010.
Worked as Senior Resident at SBKS Medical College, Dhiraj General Hospital, PIPARIYA, VADODARA from October 2010 to May 2012.
During 2011 and 2012 participated as FACULTY in various Workshops and CME on High Tibial Osteotomy at Gorakhpur Ortho Club, IOA Indore and Vadodara.
Also worked as Sub editor of book "Orthopaedic Principles – A Review" by Dr Hitesh Gopalan and "Practical Manual on Proximal Femur" by Dr Prof. J J Patwa. He is Associate Editor of Journal of Medical Thesis and an active member of Indian Orthopaedic Research Group
---
Dr. (Col.).S.K.Biswas, senior teacher with a teaching experience over 30 years has guided over 15 P.G students and is an examiner in orthopaedics both U.G and P.G in various universities.
He is a PhD guide, thesis evaluator & a local appraiser & examiner of national board of examinations (DNB), New delhi, since 2000. He is member of various orthopaedic associations both national and international, presented more than 25 papers, chaired many sessions and delivered many guest lectures at conferences and P.G teaching courses. He has more than 25 publications, national and international and more than 10 projects to his credit. He got press applause for pioneering Total Elbow Replacement in defence, awarded silver medal in clinical surgery, A.B.I awards USA and nominated "Man of the year" in 1998, conferred army commanders commendation in recognition of outstanding work in orthopaedics in 1996 and Best Teacher Award, Dr. D. Y. Patil University in 2008.
He is a reviewer in many national and international index journals and I.C.M.R projects.
---
 [button link="https://www.jocr.co.in/wp/wp-content/uploads/2013/01/jocr-oct-dec-2012-14-Best-Reviewers-award-2012.cdr_.pdf" newwindow="yes"] Download PDF version[/button]
---
Dear Reader, We are very excited about New Features in JOCR. Please do let us know what you think  by Clicking on the Slinding "Feedback Form" button on the  <<< left of the page or sending a mail to us at editor.jocr@gmail.com 
RELATED POSTS